Water Damage Repairs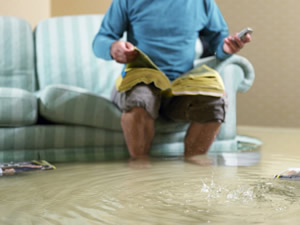 Tri County Restoration, Inc. is available 24 hours per day, 7 days per week to provide emergency water removal for homes and businesses throughout South Florida. When you contact us for emergency water extraction, we will arrive within 60 minutes to take care of the situation. Our team of Boca Raton water damage repair experts understand that every second counts, so we work quickly to meet your needs.
Our Boca Raton water damage repair contractors also provide a full range of water restoration services including structural drying and dehumidification, cleaning, odor removal, contents handling and restoration, and the repair/replacement of building materials such as flooring, cabinetry, drywall, and much more. We also offer mold remediation and assessment. Water damaged properties are at risk of developing a mold problem, so it is important for water damage repairs to be addressed quickly and that a thorough mold assessment is conducted to ensure your property is mold-free after restoration work is completed.
When it comes to water damage repairs, you need experienced people you can count on. Tri County Restoration, Inc. is the Boca Raton restoration contractor you can rely on for a quick response and quality craftsmanship. As a family owned and operated company, we are dedicated to providing excellent customer service. We have highly trained, certified and experienced technicians on staff ready to take care of your water damage repair needs. All you have to do is pick up the phone and give us a call. We even provide free estimates and work with your insurance company to provide any information necessary to assist with your insurance claims.
Services Our Boca Raton Water Damage Repair Contractors Offer
Water Damage Repairs
Water Extraction
Reconstruction
Damage Restoration
Water Removal
Mold Remediation
Water Restoration
Water Damage
Restoration Service
Mold and Mildew
Mold Removal
Restoration Contractor
We Provide Water Damage Repairs in the Following Towns in Florida
Boca Raton, FL | Delray Beach, FL | West Palm Beach, FL | South Palm Beach, FL | Palm Beach, FL | Ft. Lauderdale, FL | Deerfield Beach, FL | Pompano Beach, FL | Lighthouse Point, FL | Oakland Park, FL | View More Service Areas
View Completed Project Photos of Water Damage Repairs in Boca Raton
See What Our Boca Raton Clients Are Saying About Our Water Damage Repairs
Tri County Restoration, Inc. is Rated: 3 / 3
based on this 1 happy customer review.
---
"I want to let you know how satisfied I am with your prompt response to the problem I had with my toilet. Your water damage repair and restoration services have proven to be competent and honest, and your treatment of customers is fair and professional. As a single woman, it is not always easy to assert out autonomy when it comes to repairs, but I can say that having work done by your company has been a very positive experience. I will be happy to do business with you again and I will not hesitate to recommend your company and give you a commended testimonial."

- R. Sternberg Boca Raton, FL | Rated: 3 / 3Read More
---
Recent Articles about Water Damage Repairs
HIRING A BOCA RATON WATER DAMAGE REPAIRS COMPANY - Water can be a powerful force leaving your property in ruins, especially when an extreme storm such as a hurricane comes through, leaving your home or business with extensive water damages. Understanding how water can damage your home can help you solve such problems, though. If your house constantly experiences water leakage, don't just ignore…
BOCA RATON MOLD REMOVAL TIPS: MOLD REMEDIATION TECHNIQUES FOR YOUR HOME - People who live in damp, humid environments or properties that have experienced flood or water damages are often faced with the problem of mold growth. Mold can grow anywhere in the home – on bathroom walls, sinks, under your carpet or on the pipes. Aside from the simple fact that it can give your space…
If you are looking for a Water Damage Repair contractor in Boca Raton then please call 888-906-0188 or complete our online request form.