Mold Testing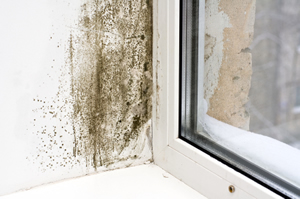 In humid areas such as South Florida, mold growth can be a serious problem. Any place there is excess moisture or water, mold and mildew are sure to follow. Unfortunately, there are times when you can't see the mold that is infecting your property because it is growing behind walls, in ceilings, or around plumbing and other hard to access places. Where mold is concerned, don't use the "out of sight, out of mind" mentality. Mold growth anywhere inside a home or business can have a major impact on the health of your indoor environment.
Whether you've discovered a slow leak in a plumbing pipe, your roofing is leaking, or your property has recently experienced water damage, a mold inspection is a worthwhile investment to ensure your home or business doesn't have a mold problem. At Tri County Restoration, Inc. we are a Florida Certified Mold Assessment and Mold Removal company, and we can ensure your home or business is mold-free. Our Boca Raton mold testing experts provide a thorough assessment to determine whether there is mold present inside your property. If mold is found, you can rely on us for complete mold remediation services. Once the mold has been removed, we will conduct mold testing again to confirm your home or business meets your satisfaction 100%.
If you want peace of mind concerning whether or not their is mold growing in your home or office, call Tri County Restoration, Inc. today to schedule an appointment with our Boca Raton mold testing experts.
Services Our Boca Raton Mold Testing Contractors Offer
Mold Testing
Mold Remediation
Mold Removal
Mold Inspection
Removal of Mold
Black Mold Removal
Home Inspections
Restoration
Testing for Mold
Mold Cleaning
Mold and Mildew
Mildew Removal
We Provide Mold Testing in the Following Towns in Florida
Boca Raton, FL | Delray Beach, FL | West Palm Beach, FL | South Palm Beach, FL | Palm Beach, FL | Ft. Lauderdale, FL | Deerfield Beach, FL | Pompano Beach, FL | Lighthouse Point, FL | Oakland Park, FL | View More Service Areas
Recent Articles about Mold Testing
IMPORTANCE OF BOCA RATON MOLD REMOVAL IN MAINTAINING THE HEALTH OF PEOPLE - Boca Raton mold removal is crucial when it comes to maintaining your health as well as of that of your loved ones. With it, individuals would be safe from allergies and illnesses caused by molds. Removing molds depend on a number of factors including the mold nature, part of the house that has been affected…
BOCA RATON MOLD REMOVAL TIPS: MOLD REMEDIATION TECHNIQUES FOR YOUR HOME - People who live in damp, humid environments or properties that have experienced flood or water damages are often faced with the problem of mold growth. Mold can grow anywhere in the home – on bathroom walls, sinks, under your carpet or on the pipes. Aside from the simple fact that it can give your space…
If you are looking for a Mold Testing contractor in Boca Raton then please call 888-906-0188 or complete our online request form.