Insurance Claims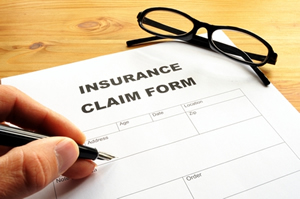 At Tri County Restoration, Inc. we know that disaster can strike at anytime. That is why our restoration team is available to respond immediately 24 hours a day, 365 days a year to assist you with anything from a burst pipe to the devastating loss caused by a fire. Our experience in handling insurance related repairs makes us the ideal choice for restoring your property.
Tri County Restoration will work with you and your insurance company to ensure the restoration process is as smooth and hassle-free as possible. We work with your insurance company by providing them any information they need from us in a timely and professional manner. We also offer free estimates and take insurance payments from clients filing insurance claims for their restoration needs. Our team of certified and trained professionals have experience in water damage, storm damage, fire damage, flood damage, and wind damage repairs as well as mold remediation, contents restoration, complete reconstruction, home repairs and much more.
If you are dealing with insurance claims and need restoration service, contact the Boca Raton restoration contractor you can trust for around-the-clock service and exceptional customer service: call Tri County Restoration, Inc. today.
Services Our Boca Raton Insurance Claims Contractors Offer
Insurance Claims
Restoration Service
Water Damage
Fire Damage
Water Restoration
Fire Restoration
Flood Damage
Home Repairs
Mold Remediation
Damage Restoration
Wind Damage
Storm Damage
We Provide Insurance Claims in the Following Towns in Florida
Boca Raton, FL | Delray Beach, FL | West Palm Beach, FL | South Palm Beach, FL | Palm Beach, FL | Ft. Lauderdale, FL | Deerfield Beach, FL | Pompano Beach, FL | Lighthouse Point, FL | Oakland Park, FL | View More Service Areas
View Completed Project Photos of Restoration for Insurance Claims in Boca Raton
Recent Articles about Insurance Claims
BOCA RATON WIND DAMAGE REPAIRS – FOR HOMES IN SOUTH FLORIDA BADLY AFFECTED BY STORMS - Natural disasters such as storms, including hail, tornadoes, blizzards, gales, squalls and hurricanes are occurring frequently nowadays. They can strike anywhere and anytime. These occurrences are devastating and can wreak havoc to people, animals, buildings and houses. Therefore, it is wise to prepare for the rainy days by getting one's property insured and by fortifying…
HIRING A BOCA RATON WATER DAMAGE REPAIRS COMPANY - Water can be a powerful force leaving your property in ruins, especially when an extreme storm such as a hurricane comes through, leaving your home or business with extensive water damages. Understanding how water can damage your home can help you solve such problems, though. If your house constantly experiences water leakage, don't just ignore…
If you are looking for a restoration company that helps with Insurance Claims then please call 888-906-0188 or complete our online request form.