Are You Looking For Deerfield Beach Water Damage Repairs Today?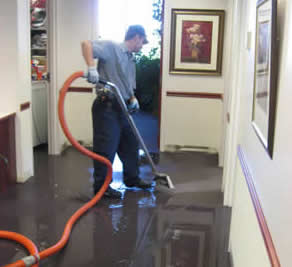 If your home or business in the Deerfield Beach area has experienced water damage, you need a professional and reliable restoration contractor you can trust to take care of your water removal and repair needs quickly. At Tri County Restoration, Inc. we are the Deerfield Beach water damage repair experts. Equipped with the right tools and an experienced crew of trained and certified professionals, Tri County Restoration, Inc. can quickly and efficiently take care of all your Deerfield Beach water damage repairs. We are available to respond immediately to your emergency water removal and flood cleanup needs 24/7. We also do everything we can to make the restoration process easier for you by working directly with your insurance company, supplying them with any information they need from us in a timely and professional manner so that your insurance claims can be processed quickly.
Our experienced team of professional restoration contractors is capable of taking care of more than Deerfield Beach water damage repairs, too. We are also experienced in providing storm and wind damage repairs, fire damage repairs, mold removal and other restoration services. Under our sister company, Wyman Builders, we are also able to offer full reconstruction services including repairing and replacing doors, windows, drywall, electrical work, plumbing work, cabinetry, flooring, etc. to help you overcome this devastating period and get your property back to its pre-crisis state. Our commitment to excellence, quality craftsmanship and customer service will be apparent, whether you hire us for complete restoration and reconstruction services or simple mold testing and assessment concerns.
Tri County Restoration, Inc. - Deerfield Beach Mold Removal
Tri County Restoration, Inc. is also a certified expert when it comes to Deerfield Beach mold removal. It is important to have mold testing done after your property has experienced water damages in order to assess whether or not mold is present in your home or business. Mold is a known problem in Deerfield Beach, so even with the best water damage repairs and restoration work, there is still a chance that mold will invade your otherwise healthy indoor environment.
Tri County Restoration, Inc. is FL State Certified in mold remediation and mold testing. We are also certified by the Institute of Inspection Cleaning & Restoration (IICRC), ensuring you get a quality clean when you choose Tri County Restoration, Inc. for your Deerfield Beach mold removal needs. Once we finish the mold remediation work, we will do a mold assessment for your peace of mind and to ensure your property is completely free of mold. Put your trust in our experience. Call Tri County Restoration today for your Deerfield Beach mold removal needs, and get the reassurance that your property is healthy and mold-free.
Deerfield Beach Restoration Contractor
Anytime disaster strikes in Deerfield Beach, quick action is needed to save your property. Every minute counts in stopping the devastating effects floods, fires and other natural disasters can have on your Deerfield Beach home or business. You can count on Tri County Restoration, Inc., your reliable Deerfield Beach restoration contractor, to be there for you when you need us most. We respond immediately 24 hours a day, 7 days a week, 365 days a year to assist you with anything from a total loss from a fire to plumbing trouble that leaves your home flooded. Our experience in handling insurance related repairs in Deerfield Beach makes us the ideal Deerfield Beach restoration contractor for restoring your property.
Deerfield Beach Water Damage Repairs

Deerfield Beach Restoration Service

Deerfield Beach Restoration Contractor

Deerfield Beach Mold Removal
Deerfield Beach Mold Testing

Deerfield Beach Water Damage

Deerfield Beach Fire Damage

Deerfield Beach Wind Damage
Deerfield Beach Damage Restoration

Deerfield Beach Insurance Claims

Deerfield Beach Restoration

Deerfield Beach Mold Remediation
Deerfield Beach Fire Damage Repairs
When dealing with fire damages in Deerfield Beach, the entire ordeal can be devastating. Often home and business owners end up dealing with more than just the initial fire damages, smoke and soot, as water damage, loss of property, and mold growth all tend to go hand-in-hands with fire damage.
Smoke and water damage can prove to be just as immense and difficult to deal with and often leading to health hazards such as mold growth. For this reason it is important to hire a qualified expert in Deerfield Beach fire damage repairs. Ensure the contractor you hire can not only take care of your Deerfield Beach fire damages repairs and cleanup, but contents handling and restoration, water damage repairs, mold removal, and any remodeling or reconstruction work your home or business is likely to need. That means the contractor will need to be a licensed restoration specialist as well as a reliable building contractor.
Aside from ensure your Deerfield Beach fire damage repairs are done correctly, a professional restoration service company will be able to get the repairs done efficiently, allowing you to get back to life and business as usual by returning your property to its pre-loss condition quickly.
The Services We Provide in Deerfield Beach, FL
If you are looking for a professional Deerfield Beach restoration contractor then please call 888-906-0188 or complete our online request form.