How Water Extraction Could Save Your Boca Raton Home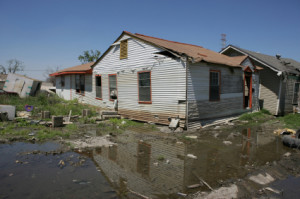 Anyone who has lived in Florida for any length of time is familiar with the weather. This also means dealing with issues like flooding usually during tropical storms, depressions or as part of the aftermath of a hurricane. Let's face the facts here, the occasional strong, hard rain storm can make things feel more like the Everglades than Boca Raton.
It's how you deal with it that makes all of the difference. Acting swiftly and letting the pros do their job can be the difference between salvage or destruction. Make it a point to call in a reputable and established pro for your water extraction and you will be back to business as usual, in no time.
Importance of Professional Water Extraction
One of the worst things that homeowners can is try to DIY their way through the post-storm clean up work. When it comes to tricky and delicate services like water extraction, you need to let an industry expert get the job done for you. Here are some of the reasons this is such an essential service:
Quick Results – It doesn't matter if you have an inch or several feet of water, either way it needs to be removed in a prompt and professional manner. Attempting to do it on your own is not going to have the fast results that you want. Even worse is expecting the water removal to work itself out and for your home to dry on its own.
Avoiding Mold Growth – Of course one of the biggest concerns following taking on water in your home is the development of mold. Once it starts, the growth can be more rapid than you can keep up with. The sooner you get water levels down and the place dried out, the sooner you can reduce your chances of developing mold.
Save Your Stuff – Some things are not replaceable by homeowners insurance. The last thing that you want to do is let moisture and mold destroy your photo albums and other sentimental items because you didn't deal with water removal quick enough. The best way to make this possible is with a professional to take care of your water extraction services.
Make the Right Call
Smart homeowners in the Boca Raton area know the name to call on is Tri County Restoration. We are a family owned and operated business and have been serving the local community for over three decades now. Because we care we are also available 24 hours a day and 7 days a week because you never know when disaster will strike.
What we do know is that the quicker we are able to get to your home, the better chances of salvaging your belongings. This includes avoiding the likelihood of compromising the structural integrity of your home. So give us a call today and let us help you get past the storm damage with our superior water remediation services.
If you are looking for a restoration contractor then please call 888-906-0188 or complete our online request form.
More Tips on Water Damage Repairs