Tips for Documenting the Restoration Process and Getting the Most from Your Insurance Claim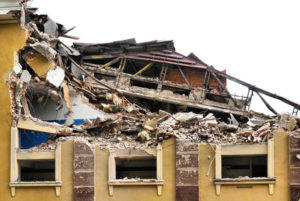 It's impossible to predict when your property might sustain serious damage, but when it does, it can be devastating. After your property is damaged by a storm, fire, or anything else, you need to get it back into excellent condition as quickly as possible. At Tri County Restoration, Inc., our professional Boca Raton restoration contractors can help you restore your home its previous conditions. We'll also work hard to help you through the insurance claim process and make sure that you get the assistance you deserve.
One of the most important parts of the process of restoring your property after this type of damage is recording the process. You'll need to be able to provide your insurance company with proof of both the damage and the work that's been done to repair it in order to be guaranteed you'll receive the assistance that you need.
Here are a few tips to help you ensure that you're properly documenting the restoration process:
Start Immediately
In order for the insurance claim filing process to go as smoothly as possible, documentation of the damage and restoration process needs to begin as soon as possible. Documentation is very important for determining:
How the damage was caused
What type of restoration services are required
How much assistance your insurance company needs to provide
Without proof of the damage, filing an insurance claim will be very difficult and frustrating. Our Boca Raton insurance claim experts will begin taking record of the damage as soon we arrive on site, and this will help us communicate with your insurance company for effectively.
Maintain Communication with Your Insurance Provider
Whether or not you have our professional insurance claim adjusters working with you, you need to keep all lines of communication with your insurance company open. Along with that, make sure that you do the following in order to keep your insurance claim process running smoothly:
Take notes during every conversation you have with your insurance company.
Keep every documented related to the claim, and keep those documents in chronological order.
Understand what every document means and what it is for.
Keep a detailed list of every piece of property that is missing or damaged.
You'll need to be able to provide all of this information to your insurance adjuster during the claim adjustment process.
Work With a Professional
Tri County Restoration, Inc. insurance claim experts in Boca Raton are dedicated to helping ensure that all of our clients receive the assistance that they need and deserve. We'll provide your insurance company with proof of all of the damage that has occurred, and we'll let them know exactly what kind of work needed to be performed.
If you're looking for assistance with an insurance claim in Boca Raton, call Tri County Restoration, Inc. at 888-906-0188, or fill out our online request form.
More Tips on Uncategorized