Fire Damage in Boca Raton – What You Should and Should Not Do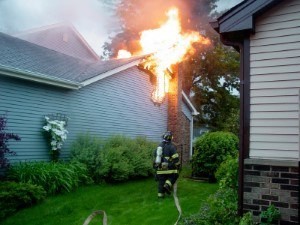 One of the last things that a property owner wants to think about is fire damage. However, because the time period after this disaster occurs is so important, every property owner should have a basic understanding of the steps they should take after a fire.
In the event that your home has suffered fire damage, the first thing that you should do is contact a professionally licensed fire damage restoration contractor. In Boca Raton, the most highly skilled and experienced fire damage restoration contractors are at Tri County Restoration. Their experts have provided the following guide to help you in the event that your home or business suffers from fire damage.
What to Do After a Fire
After the emergency has abated, your property can still continue to suffer damage as the result of a fire. The primary issue that is present is soot, ash, and dust. These remnants of the fire can damage and corrode every surface of your property. As such, not considering their harmful effects can make the overall cost of the restoration substantially more expensive. Here are some things that you can do to prevent further damage to your Boca Raton property:
Avoid movement in the home, which would spread soot and embed it into your carpets and furniture
Keep your hands clean of soot and ash
Cover furniture and carpet with clean cloth to protect these vulnerable areas of your home
Clean chrome fixtures with petroleum jelly to prevent corrosion
Tape cheese cloth over air registers and vents
Change HVAC filter

Once again, the most important step that you can take after your property suffers fire damage is to call a professional immediately. The fire damage restoration contractors at Tri County Restoration are always available to assist you. They will respond quickly to help minimize further damage and to begin the process of restoring your Boca Raton property to normal.
What Not to Do After a Fire
In addition to knowing how to prevent further damage, it is also important for Boca Raton residents to know to avoid doing the following things:
Do not attempt to wash walls, carpets, upholstery, or painted surfaces
Avoid electrical outlets and appliances that were close to the fire
Do not consume canned or packaged food that was close to the fire
Do not send garments to a regular dry cleaner
Do not hesitate to call a Boca Raton professional Fire Damage Restoration Contractor!

If you need to hire a professionally licensed fire damage restoration contractor in Boca Raton, call Tri County Restoration today at 888-906-0188, or fill out our online request form.
More Tips on Fire Damage (fire damage)